If you're looking for pet turf in Chicago or the surrounding suburbs, look no further than GroTurf. Our artificial pet grass will solve all your mud issues and hard-to-maintain lawns due to dogs.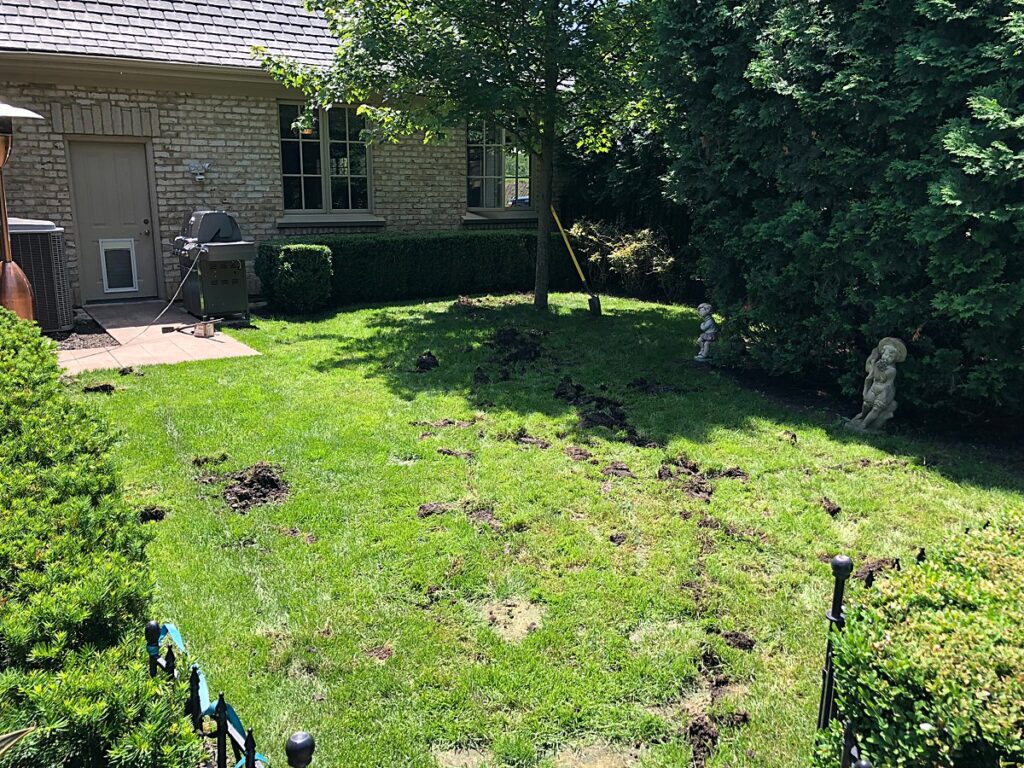 Often times people refer to this product as "Astroturf", or they envision turf on a football or soccer field. This residential product is much, much different. The obvious difference is that our high-quality product looks like real grass. One of the most wonderful benefits of GroTurf pet grass is the fact that you will still have an aesthetically pleasing lawn and beautiful yard as it blends with your existing landscape!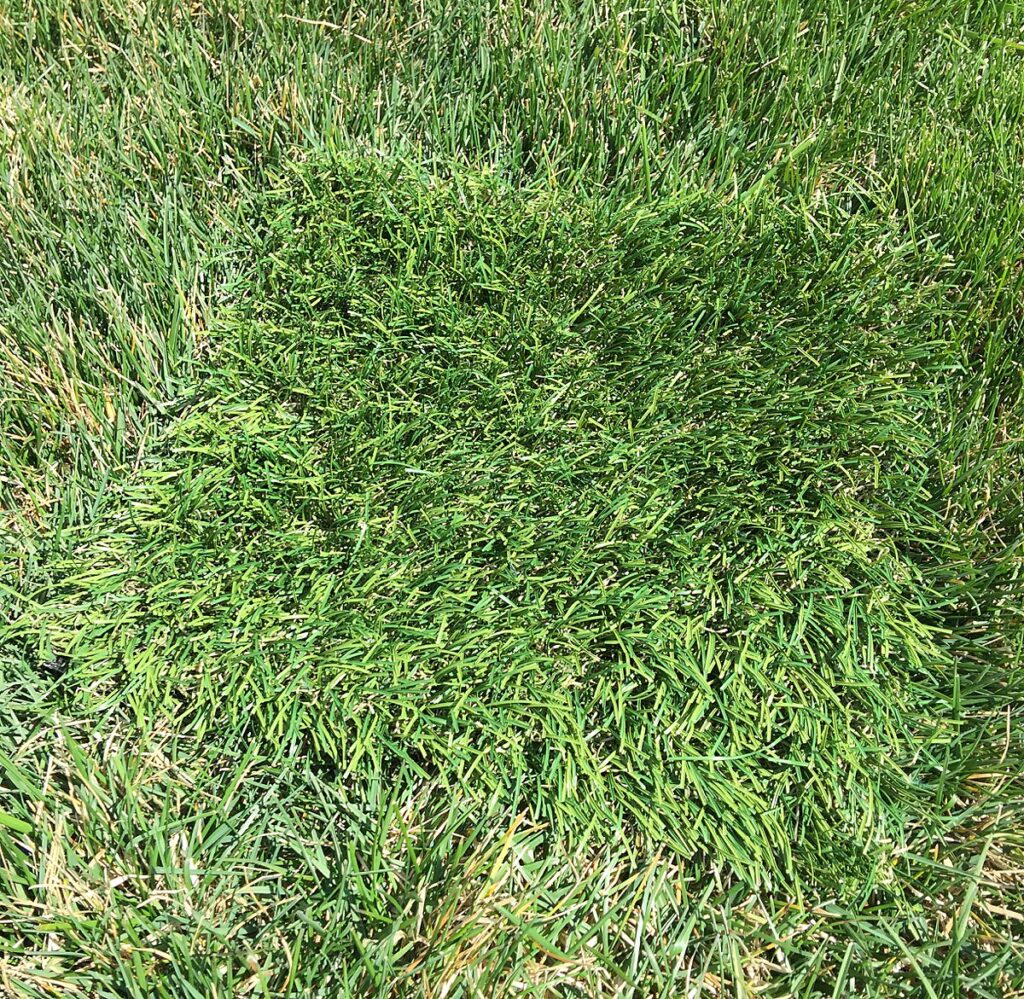 Here's What You Need to Know About Our Pet Turf in Chicago:
The Proper Backing is the Difference between Odor and No Odor.
If pet grass does not have the proper backing for this type of use, you can expect to have odor caused by urine. The reason for this unpleasant odor is due to a solid, non-permeable urethane or latex backing system (typically solid black) that has small holes punched in every few inches for drainage. All inferior pet turfs have this backing. Because your dog has no idea to aim for tiny drainage holes you or no one else can see, the reality is that urine just lives in the artificial turf. Add heat and more urine, and you will no longer want to be in your backyard. If anyone recommends pet turf with this type of backing, consider it a red flag!
GroTurf's pet turf / artificial grass is equipped with our trusty 100% permeable DuraFlo backing OR the brand new DuraLock Ultra-Flo backing. If the primary reason for your artificial lawn in Chicago is dogs, drainage is the most important feature. Because of our innovative backing systems, GroTurf has the best pet turf in Chicago and the suburbs. Our new and improved backing promotes draining across the entire surface area of the turf. It has an unmatched flow rate of 400+ inches per hour, which is faster than real grass! Our product has been engineered with pets in mind making it the best artificial grass for residences, kennels, and boarding facilities alike.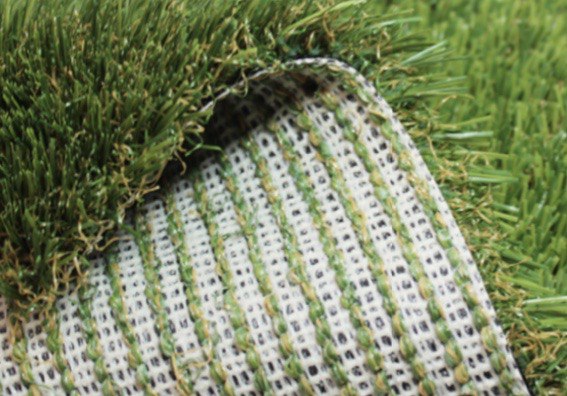 The Infill Can Aid in Protecting Your Pet Grass from Odor-Causing Bacteria.
We add a sand-infill to our artificial lawns, but if your primary purpose is dogs, we recommend Envirofill infill as an added antimicrobial protection. It will cost you more than regular sand infill, but it's specifically engineered with dogs in mind. Envirofill is non-toxic, child and pet safe, non-flammable, and prevents the growth of mold and mildew. It will not overheat from the sun, and can even help to cool the surface up to 25%. Envirofill is an eco-friendly product as it contains no heavy metals or other harmful materials.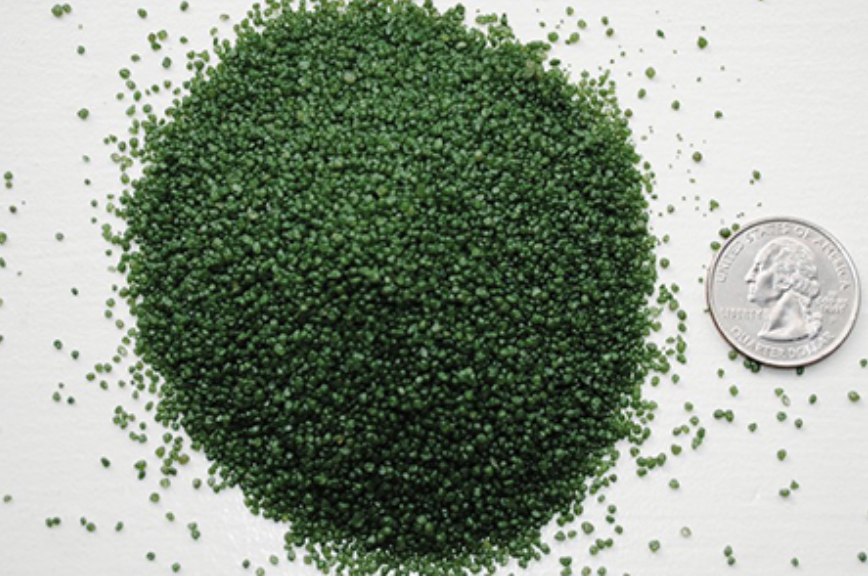 You'll Get to Enjoy a Mud-Free, Low Maintenance, Beautiful Lawn.
Spring is right around the corner, which means all the mud is coming with it! If you're sick of wiping muddy paws each time your dog comes in and cleaning muddy paw prints off the floor, GroTurf's pet grass is the perfect solution for you. Pet grass in Chicago and the suburbs is a trend that's spreading like wildfire. Our clients love the functionality as well as the bonus that it's still aesthetically pleasing. One of the main reasons homeowners are hesitant is due to the preconceived notion that an artificial lawn doesn't look real. GroTurf's artificial pet turf is made with high quality, low shine yarn that has a realistic look and feel and won't fade. Add in the faux thatch, and your guests and neighbors will be amazed at how real it actually looks! GroTurf clients also love how low maintenance their pet grass is. Simply rinse it weekly by spraying it with your hose.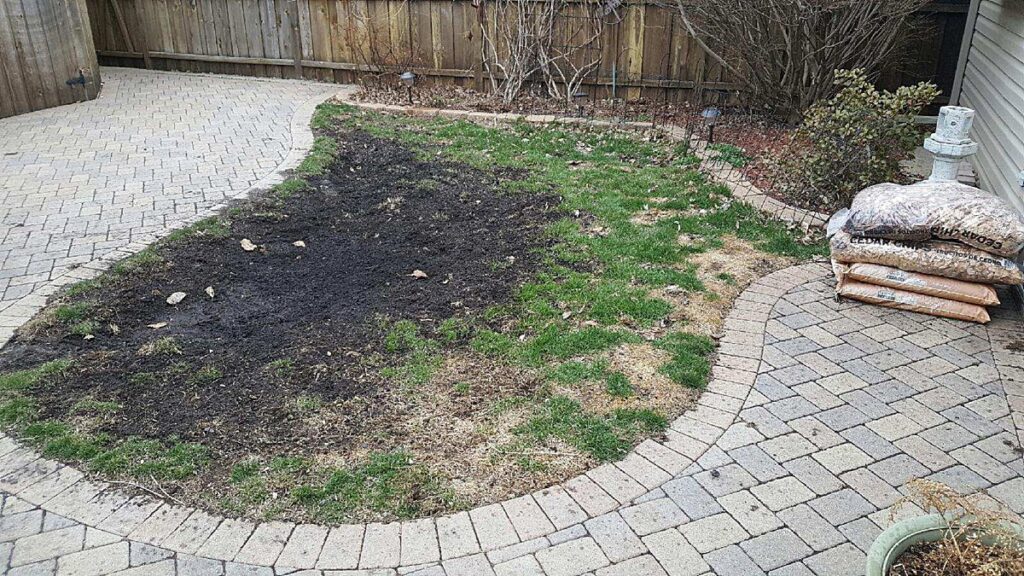 GroTurf undoubtedly has the best artificial grass for pets. We've heard "we wish we did this sooner" from most all of our past clients. Many of our pet grass clients have rescued dogs from the Garrido Stray Rescue Foundation. For all pet grass clients who mention this wonderful foundation, we will donate $100!
Don't delay any longer; contact us today to schedule your complimentary consultation. An early spring install will avoid the mud!