low-maintance Bocce Courts in chicago
Our goal at GroTurf is for bocce games to be enjoyed on the truest rolling product available. Our high-quality artificial turf products and installation techniques combined with our experienced installation crew achieve this goal. Using our low-pile artificial grass, we can custom build bocce courts in many different ways: indoors or outdoors, on concrete, on asphalt, or, most popularly, on a compacted stone base.
Indoor & Outdoor Bocce Court installs
Like many of our other artificial turf applications, drainage is a key factor when constructing an outdoor bocce court. Perhaps the most important feature of our high quality artificial grass is the unique Duraflo backing, which allows moisture to drain through entirely.
Other inferior turf products have a urethane or latex backing with small drainage holes punched in every few inches. One may logically infer that not all moisture can make its way through those holes, therefore leaving moisture behind, which will inevitably turn to permanent mold or mildew. Our Duraflo backing eliminates the potential for these issues and protects your investment. Furthermore, if used, our unique base panel system is maintenance-free and provides yet another drainage solution when building on a compacted stone surface.
Most importantly, the GroTurf installation crew is extremely experienced and thorough. They understand the importance of getting the bocce courts perfectly level and will be sure they are so. We are also able to customize courts with painted lines and even wood borders. When you hire GroTurf, you can expect a bocce court that will have the look and feel of a real grass court, a consistently true roll, and be maintenance-free years to come.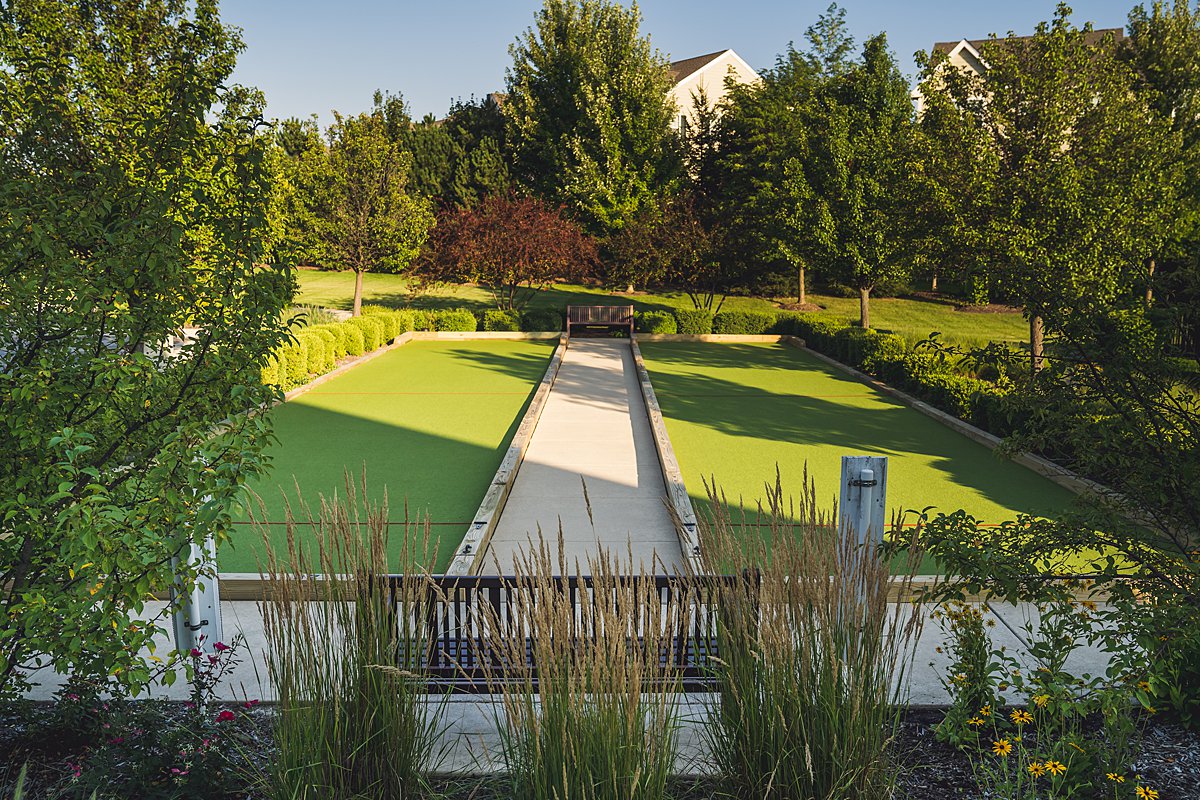 Advantages of Our Product
Use your space twice as much when you create a convertible space that can be used for putting and bocce ball. 
Concerned about Drainage?
Unlike most turf products that only offer a solid urethane or latex backing with small drainage holes punched in, GroTurf offers a 100% permeable UltraFlo backing system, designed to allow moisture to drain through entirely. This unique feature is one of the ways GroTurf protects your investment.
We are proud to have an extensive portfolio of projects. While not all are pictured here, we would be happy to show you images of projects similar to your vision during our initial consultation. Reach out today by calling us or 
submitting an inquiry form
 to start the conversation
additional Artificial grass services