Chicagoland's most durable
Pet turf & dog runs
Inevitably, our Midwest seasons bring mud, which has caused many problems for pet owners. Pet grass from GroTurf is the perfect solution, and you'll wish you did it sooner! The most common concern we hear from pet owners is regarding the durability of artificial grass as it relates to their dogs' activity. Well, as we've said, not all artificial turf is created equal. Not just any turf will do, especially for dogs. Pet grass needs to be the highest of quality and very specifically made in order to prevent odor and stand the test of time. We've got you covered.
If the pet turf does not have the proper backing, you will inevitably have odor caused by pet urine. The reason for this lingering odor is due to a solid urethane or latex backing system that has small holes punched in every few inches for drainage; many inferior turfs have this. Now think about that: How on earth is the urine going to find those little hole punches in order to drain?? It's not. And your dog certainly isn't going to find them either… The reality is the urine will live in the artificial turf. Add heat and more urine, and you can just imagine the smell!
Urethane and latex backing systems are not permeable. However, GroTurf's high-quality artificial grass has a 100% permeable UltraFlo backing system that is perfect for pet owners. Our product is worth the investment. It's designed to allow moisture to flow through the ENTIRE backing so you will never have odor issues. "What about #2" you ask? No problem. You won't be searching for it; it sits right on top and lifts up quite nicely! Since our turf is made with the best yarns available, the fibers will bounce right back.
Is your dog a "digger"? No worries! Your existing lawn will be excavated and a layer of stone is compacted beneath the turf. Because of this, there are no longer any organic scents for your pet to dig for. We have installed many lawns for dogs that previously loved to dig, and once the artificial lawn was in place, the digging stopped!
These unique characteristics make GroTurf the only choice for pet turf. Our product is the highest quality and has been engineered with pets in mind making it the best artificial grass for residences, kennels, and boarding facilities alike.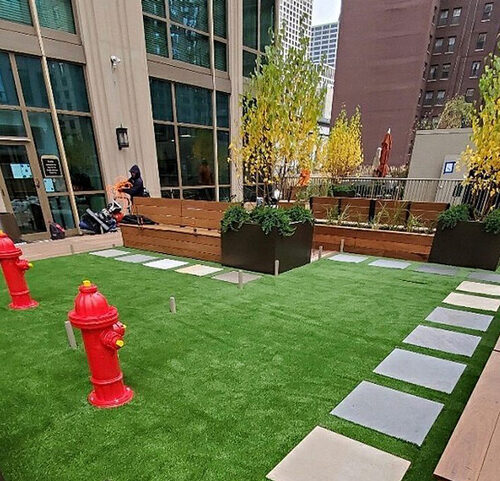 GroTurf is excited to announce our partnership with the Garrido Stray Rescue Foundation. We will happily donate $100 for every pet turf installation who mentions the foundation. To learn more and to find out how you can help, check out our blog post featuring the Garrido family and their organization in Chicago, IL.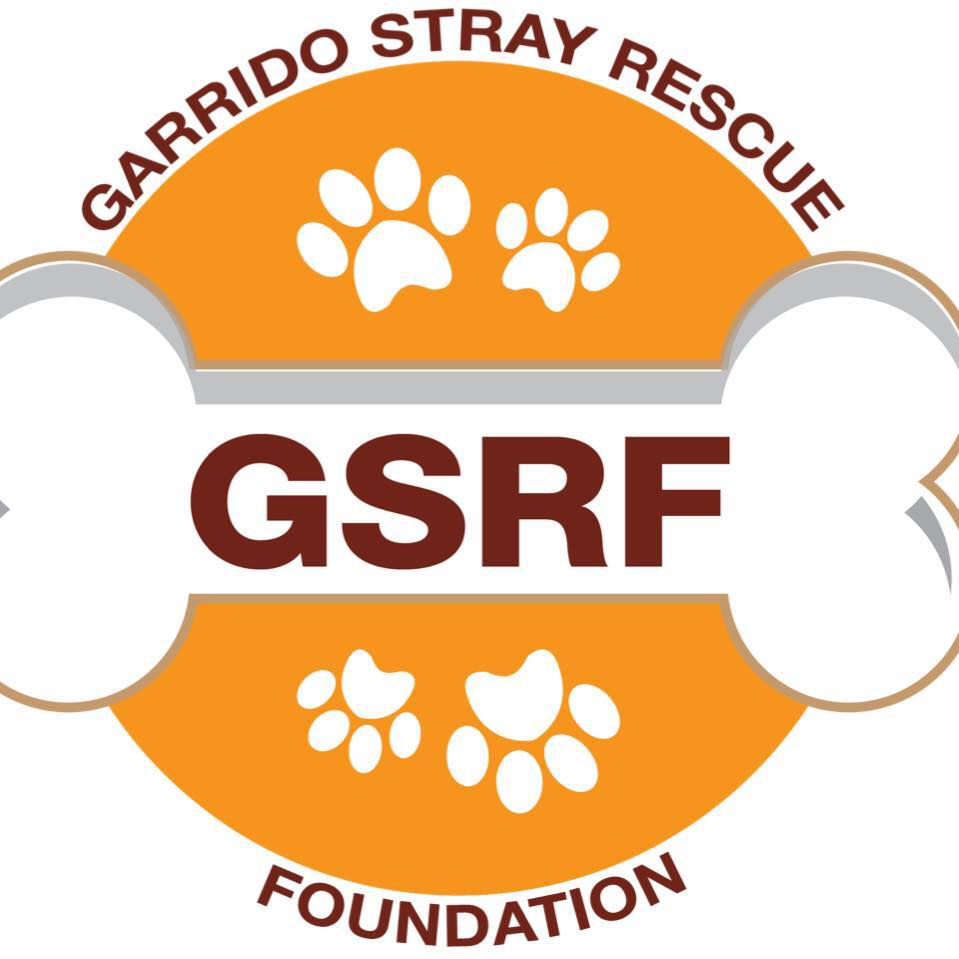 Advantages of Our dog grass
Imagine a pet haven without mud – without puddles. Now, imagine a permeable lawn/play space that requires no water nor messy pesticides. These two visions can be a reality for dog facilities around Chicagoland! Our premium product is an added value for your clients. They will appreciate the cleanliness of your high-quality turf and their dogs! Call us today to discuss how our durable and permeable pet grass will elevate your kennel, doggie daycare, animal rescue facility, or dog training facility.
Concerned about Drainage?
Unlike most turf products that only offer a solid urethane or latex backing with small drainage holes punched in, GroTurf offers a 100% permeable UltraFlo backing system, designed to allow moisture to drain through entirely. This unique feature is one of the ways GroTurf protects your investment.
Envirofill infill is a different kind of infill which offers unparalleled health and safety advantages for people, pets, and playgrounds. Unlike standard sand infill, It's infused with Microban antimicrobial protection, which helps to prevent the growth of bacteria, mold and mildew that causes stains, odors, and product deterioration. Our clients always have their choice between a standard sand infill or Envirofill.
WHAT CLIENTS ARE SAYING
"The installation crew was personable, extremely efficient, and did an excellent job of cleaning up before they left. The turf looks fantastic and is plenty durable - I have a large Labrador retriever and an even larger German shepherd, both of which routinely roll around and roughhouse on the turf, and it shows no sign of abuse."
We are proud to have an extensive portfolio of projects. While not all are pictured here, we would be happy to show you images of projects similar to your vision during our initial consultation. Reach out today by calling us or 
submitting an inquiry form
 to start the conversation
additional synthetic grass services