College golf coaches are finding that it's becoming more difficult to attract top golfers if the university does not have a professionally-designed collegiate indoor putting green and practice facility for the student-athletes to practice on 12 months a year. Many schools are building state-of-the-art indoor golf practice facilities that include a large putting green with technology, simulators and/or hitting bays.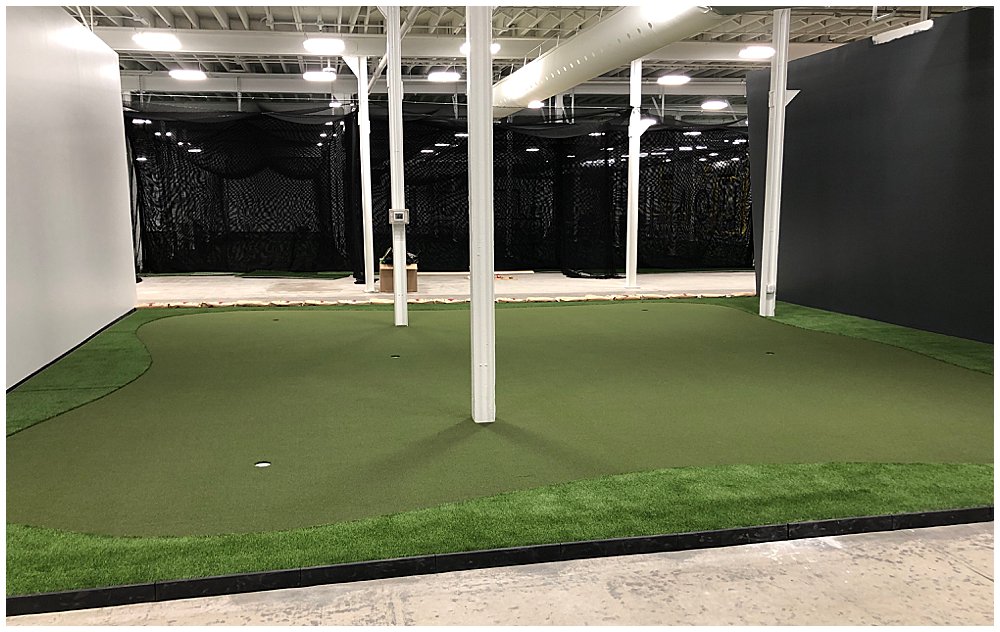 In 2019, GroTurf had the honor of working with six different universities, two of which are top 10 teams in the nation, to design and build an indoor putting green for their men's and women's golf programs. The universities included:
Each school had a unique space and needs. GroTurf's PGA professional and designer, Brian Groszek, worked closely with each coach, listened to their desired features, and gave his suggestions for a design that would meet their expectations and budget. Since Brian is an accomplished teaching professional, he speaks the same language as the coaches and truly understands their vision. This technical expertise is something that sets GroTurf apart from the rest.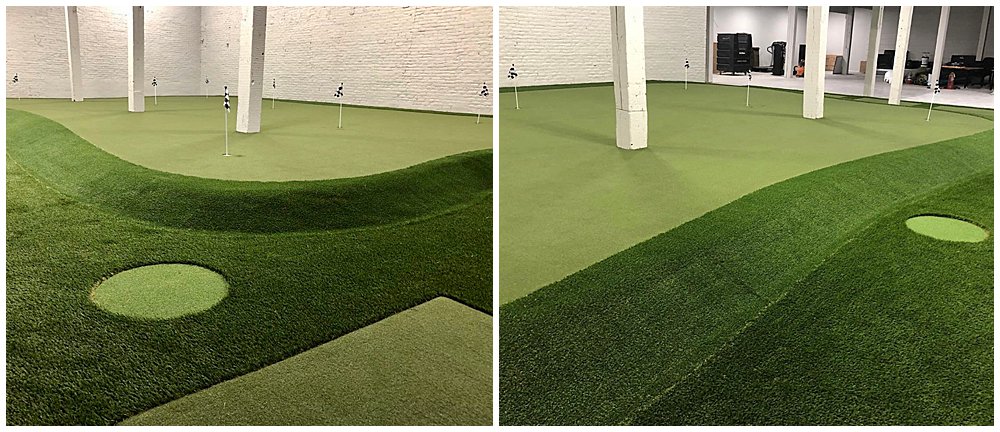 Coaches are seeing many photos of new collegiate indoor putting green facilities across the nation; many are awe-inspiring and aesthetically impressive with all sorts of curves and dramatic undulation, faux bunkers, and several different types of turf surrounding the green for different short game shots. There's no doubt it looks beautiful; however, unfortunately, it's not as functional as needed for the purpose. GroTurf can design and build this look; however, it's not what we tend to recommend. We've found that the majority of coaches align with our philosophy and also prefer a green that is designed mainly for function vs. aesthetics. They want a green that will roll like a real green, be able to hold a chip shot like a real green, and most importantly, simulate specific putts they desire their players to make during a round of golf– putts that if holed on a consistent basis, create winning players and teams.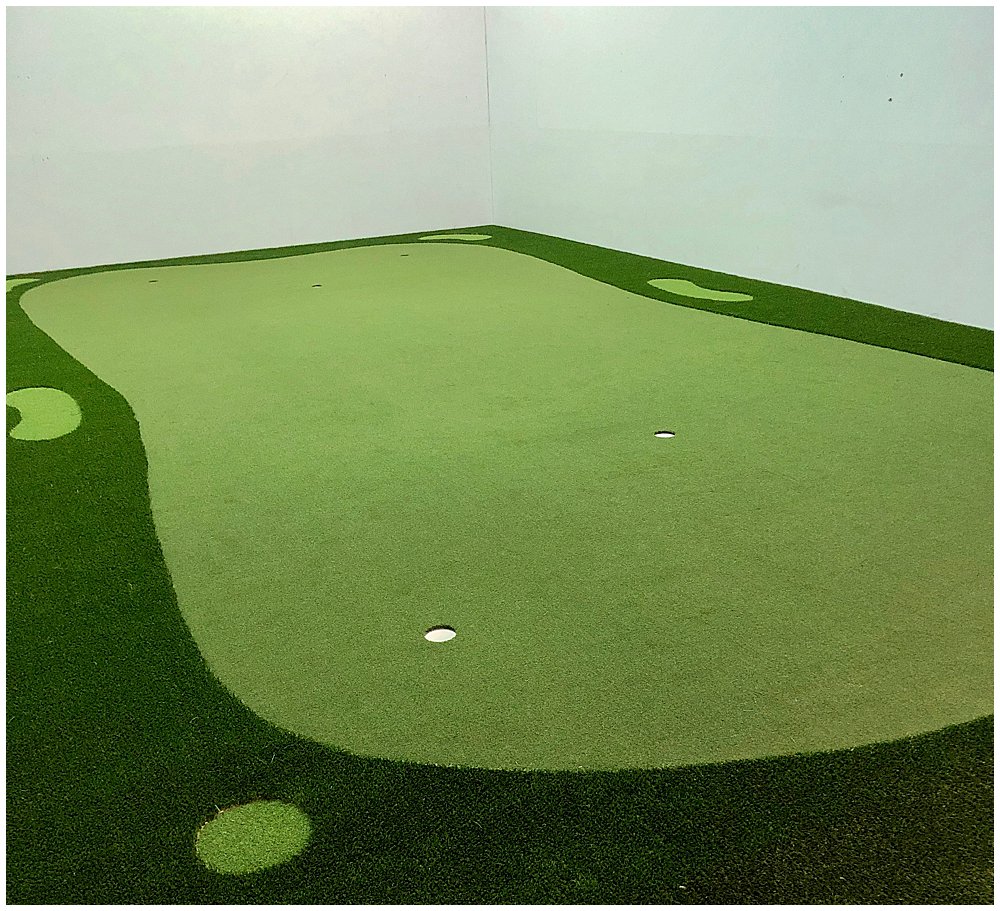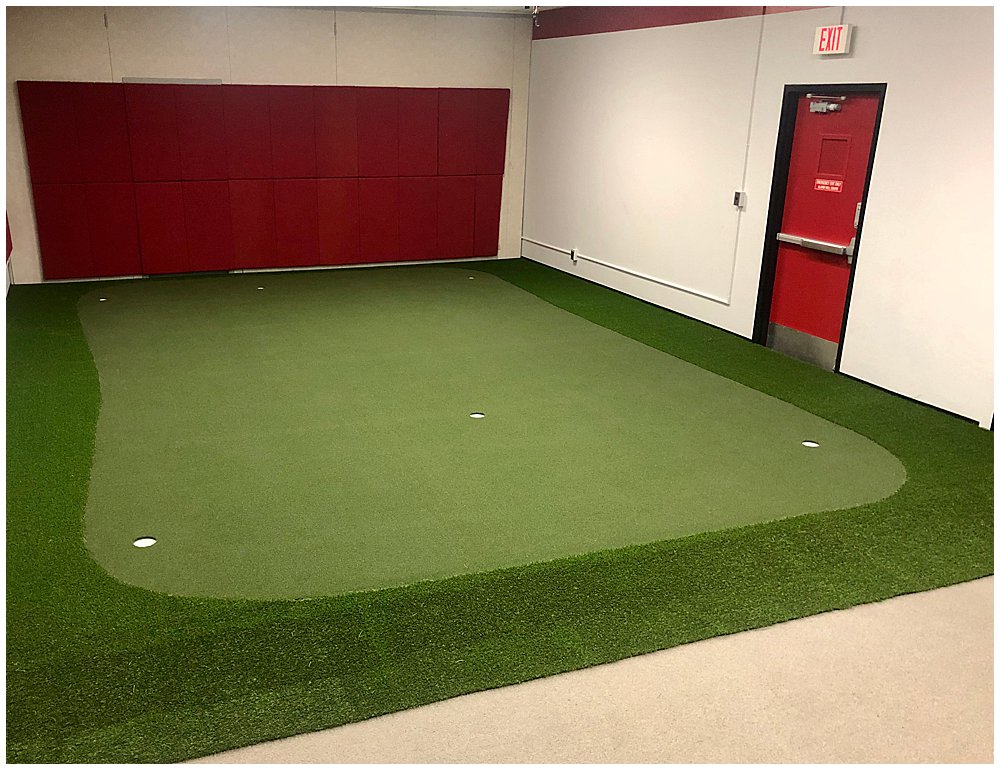 A simple, functional green also works best for PuttView technology, which is becoming popular with colleges and universities around the country. It is a unique putting projection system that will project the line of the putt onto the green, helping the player use the correct line and speed to hole the putt every time. GroTurf has worked on several putting greens with PuttView including Wake Forest University. We built their green with the exact specifications that the coaches desired; this made it easy for PuttView to come in and scan the green for their program. The green has a gradual grade, starting at 2.5% down to .05% and also has a section with a 10-foot straight putt for their SAM putting system. We are so honored that Wake Forest University, currently number one in both men's and women's golf, chose and trusted GroTurf to design and execute their vision for an indoor practice green. This number 1 team now utilizes every inch of their golf facility for the betterment of their players!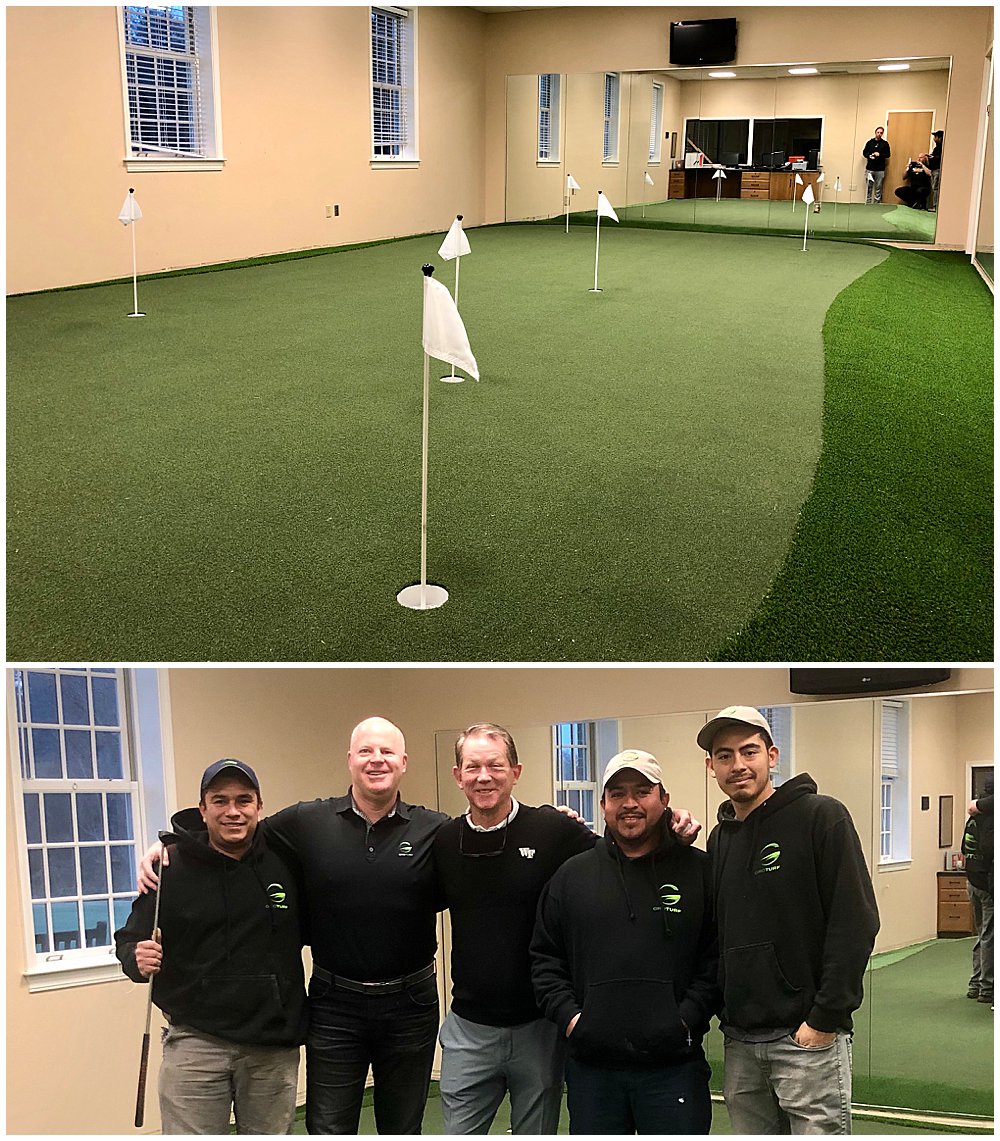 We look forward to working with many more golf coaches and universities in 2020 and beyond. We are committed to helping each team and player elevate their game and achieve their goals! For more information about designing a collegiate indoor putting green and facility, contact us!