The owners of this beautiful home wanted the beautiful design aesthetic of grass joints between their pavers, so when the backyard pool was built, it was designed using natural grass. After years of dealing with dead grass, grass clippings in the pool, bugs, and meticulous upkeep, they decided artificial grass was a much better option. Indeed it is!
There are many reasons why artificial grass around your backyard pool is an excellent investment. Here are a few:
Your Lawn's Topography
The "always green" look of the artificial grass will give your yard a year round pop of color. The artificial grass can also be installed right up to the pool's edge and give a seamless look to the whole yard. The brilliant shade of green is much more appealing than concrete, pavers, or a wood deck. No more brown grass ruining the beauty!
Your Pool's Cleanliness
There will be no more grass clippings in the pool due to lawn maintenance. There will be no more grass blades tracked into the pool or your home because of being stuck to wet feet. There will be no more lawn chemicals near or in the pool. Wet feet will not longer drag mud back into the pool or into your home.
The Safety of your Family and Friends
Whether you have real grass, concrete, pavers, or wood decking around the pool, the surface gets soaked when you get out of the pool or when you splash water on it. This gets the concrete, wood, or pavers slippery and gets the natural grass muddy. Kids (or adults!) can slip and fall very easily. With artificial grass, the drainage is much better than real grass and soaks up all the water almost instantaneously, therefore leaving no slippery surfaces. Our turf backing has a flow rate of 400 plus inches an hour, making it the best draining turf on the market.
---
If you're not worried about slippery surfaces, we are also seeing many homeowners (such as these photos) pair artificial grass and stone/pavers for a stylish, designer look. The artificial turf can be used as the patio joints between the pavers or stone. This produces a very aesthetically pleasing design and another way artificial grass will set your home apart from the rest!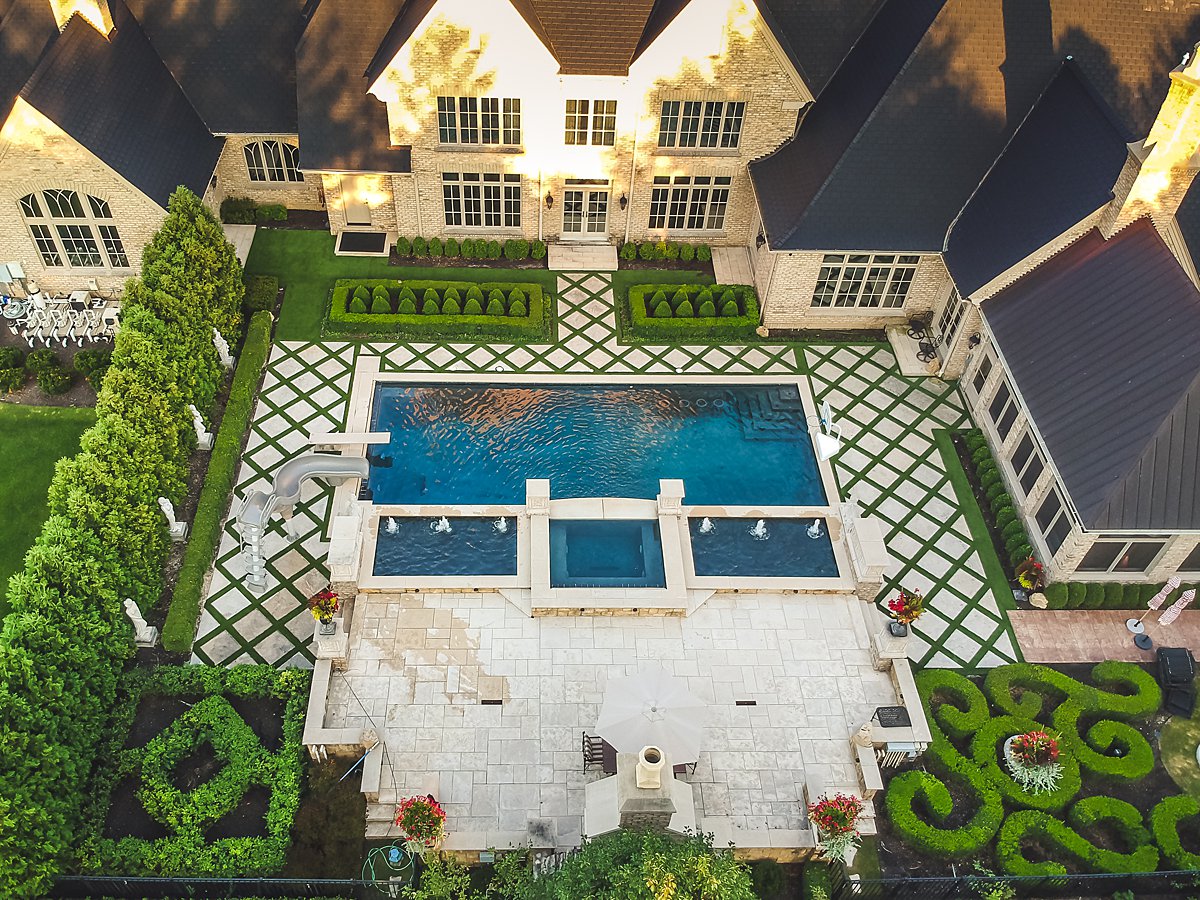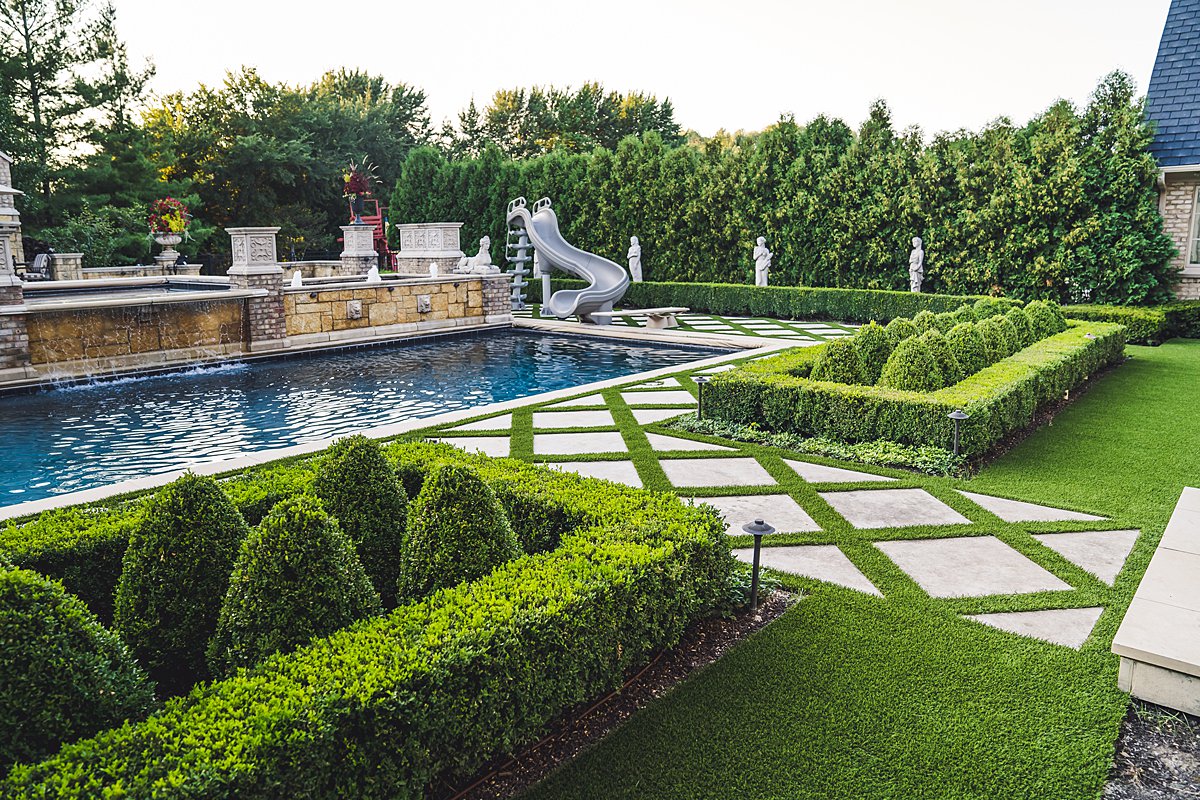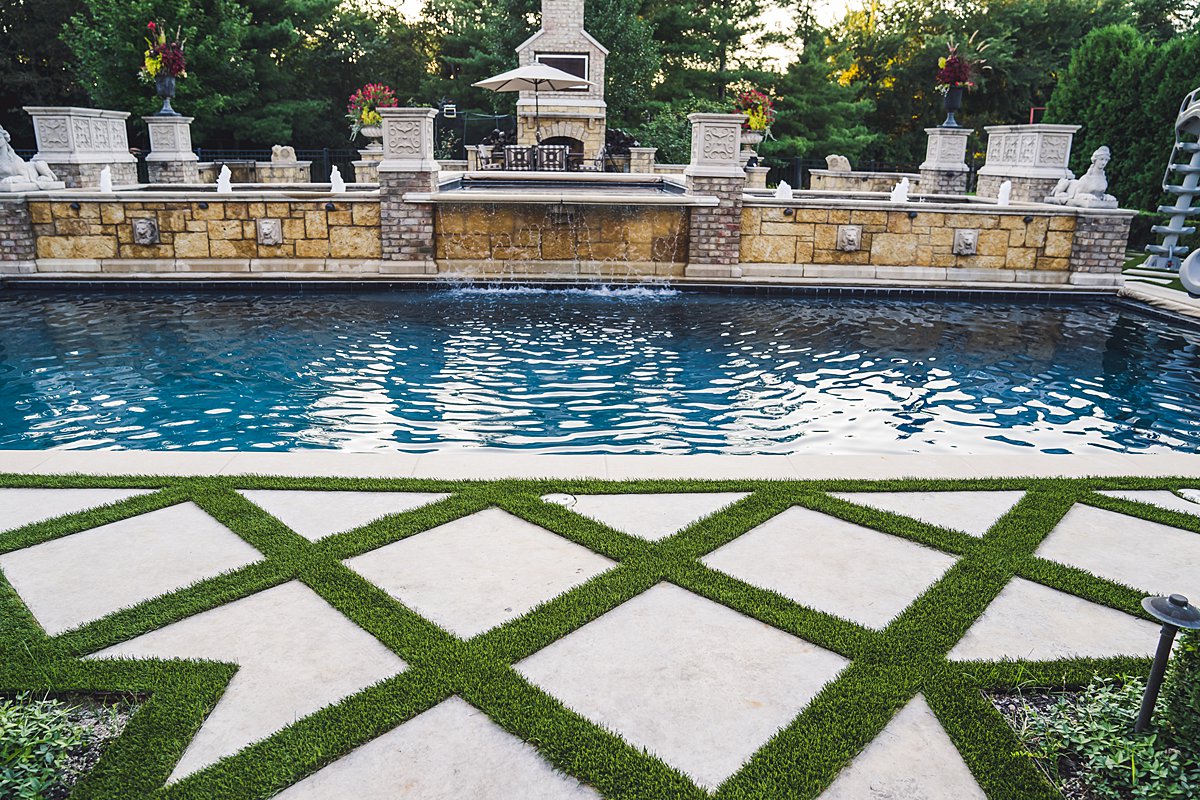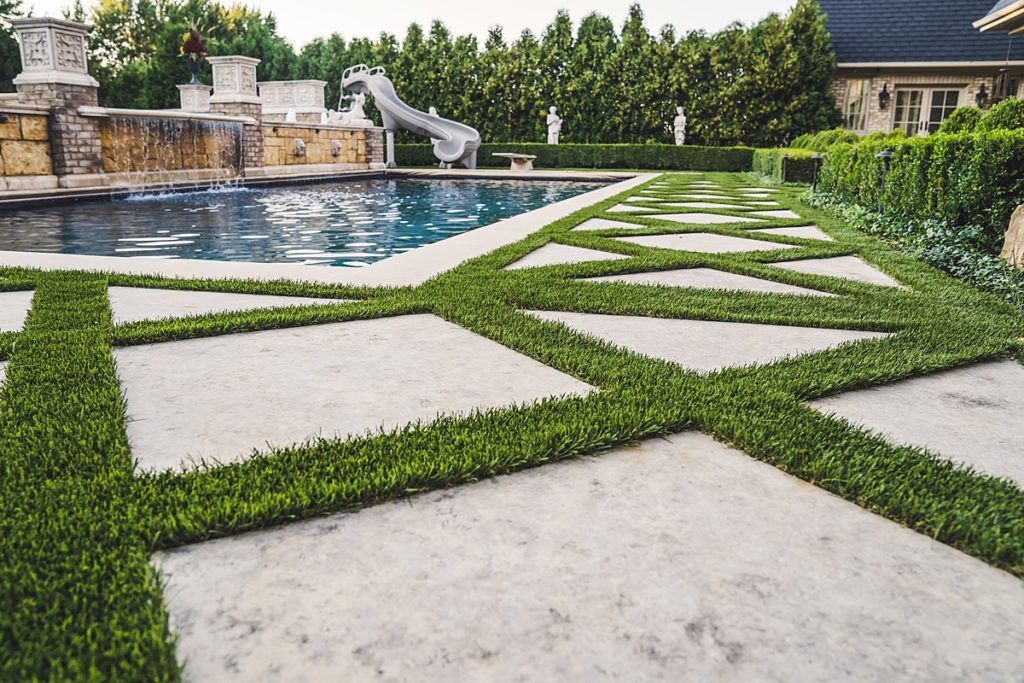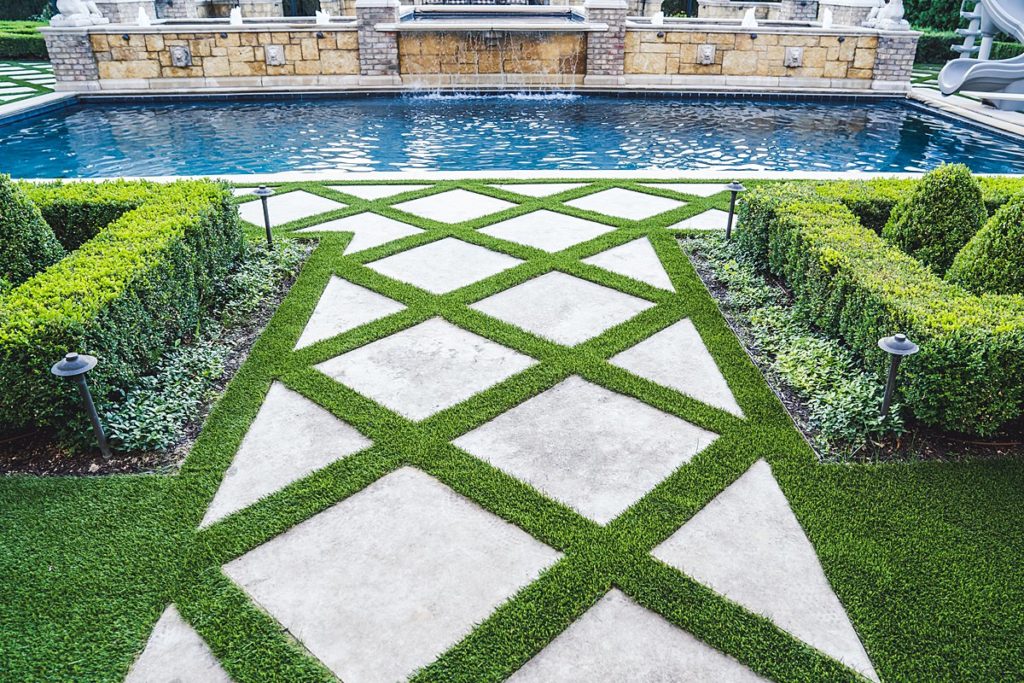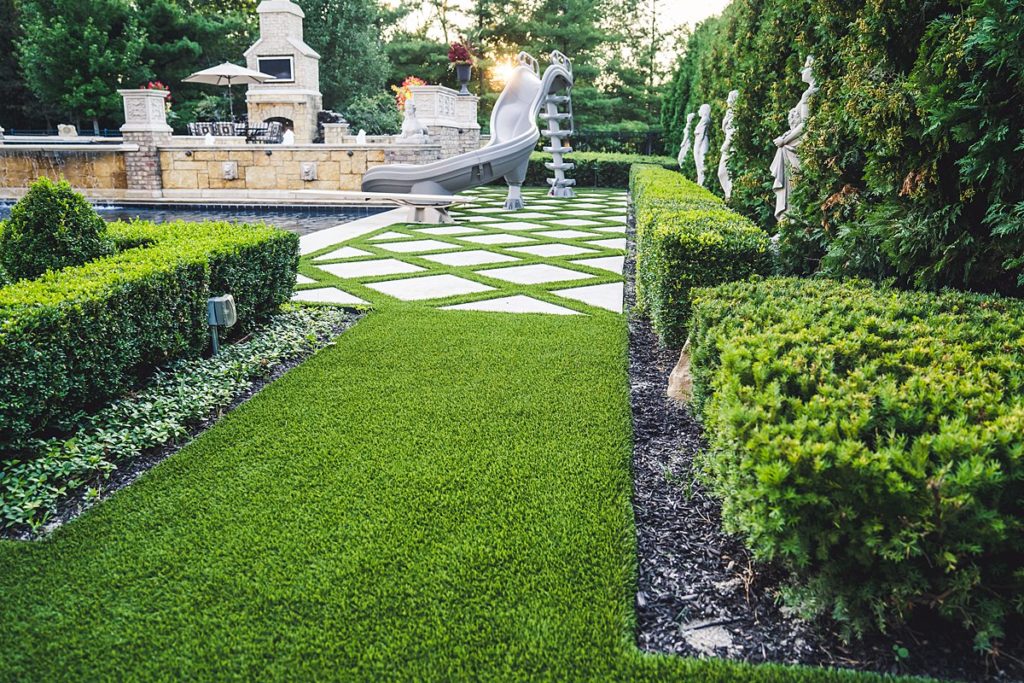 Contact us to turn your backyard pool and yard into a safe and beautiful oasis!