Indoor Putting Greens:
Short Game Practice in the Comfort of Your Own Home
Don't let the cold weather stop you from practicing your short game. Let GroTurf design and build you a new indoor putting green so you're able to practice the most important parts of the golf game, the short game (putting, chipping and pitching), year-round.
If you have space in your basement, garage, or any unused room in the house, why not turn it into a useful practice area so that you may improve your golf game while everyone else is getting rusty? Just because it is cold outside doesn't mean you can't work on and improve your game.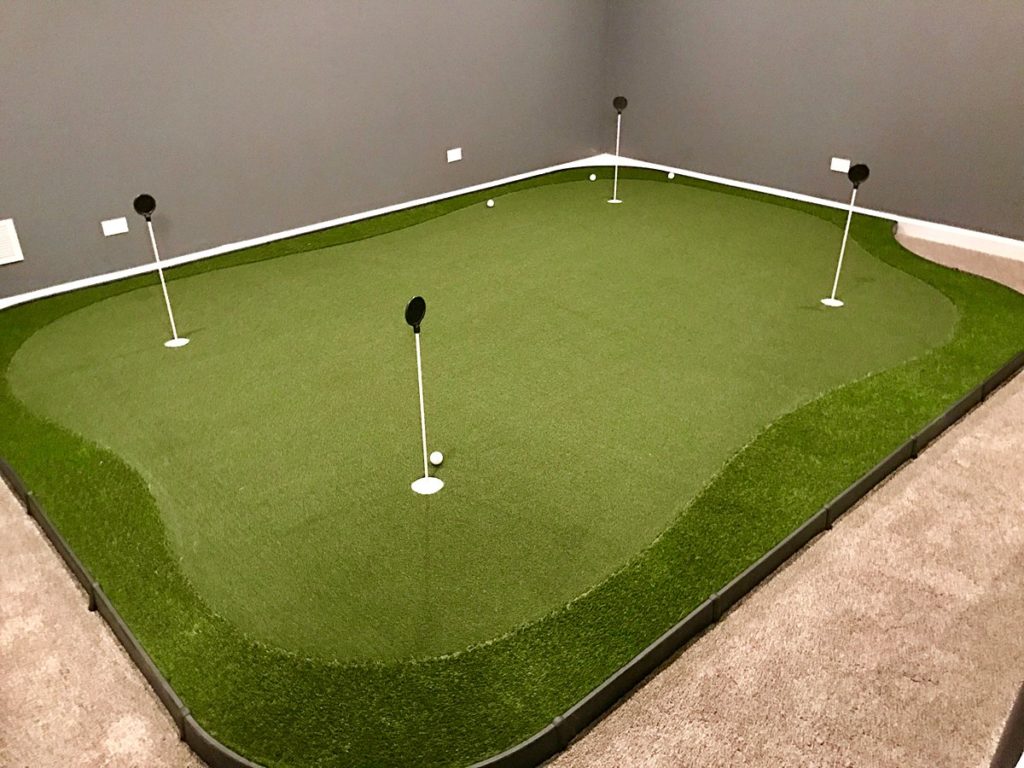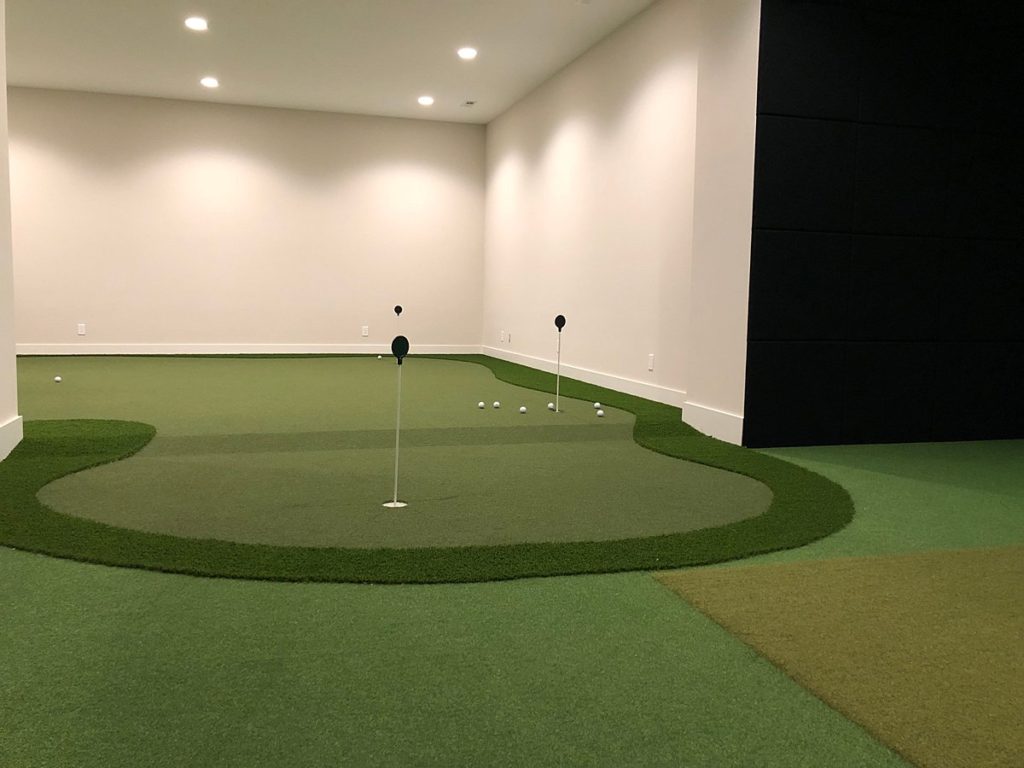 Indoor putting greens are becoming more and more popular because you don't have to battle any of the outdoor elements like rain, cold, or snow. You never have to worry about the weather interfering with a good practice session. And best of all, you don't have to drive to the golf course because you will be able to improve your game in the comfort of your home.
Variations in Indoor Putting Greens
When it comes to building out indoor putting greens, residential or commercial, there are many different variations. The most basic option would be to glue down turf directly to the floor. With this option we can either core cups into the floor itself, or simply use "star" cups placed on top of the turf in order to get the effect of the golf ball dropping into the hole. A more involved option would be to build a putting green on compacted stone as we do outdoors. This option is typically chosen for indoor teaching facilities but works for residential as well. Finally, the most popular building technique for residential indoor putting greens would be to lay the turf on our 2-inch interconnecting panels. These panels can either be custom cut to fit the design, or fit the room wall-to-wall, or they can have an edge around the perimeter of the green with no cutting of the panels.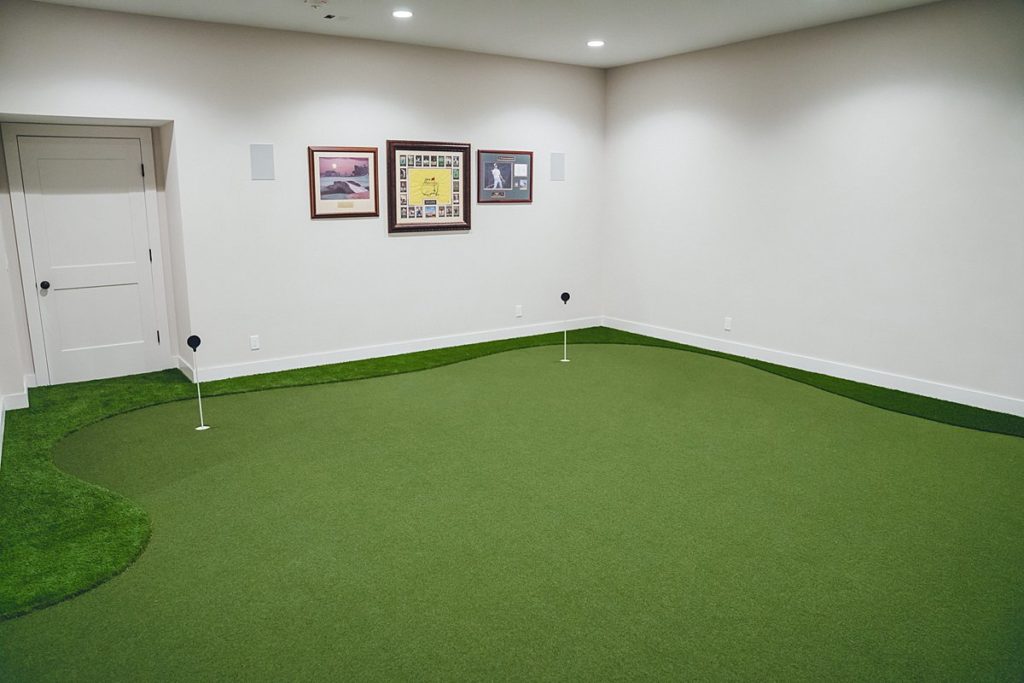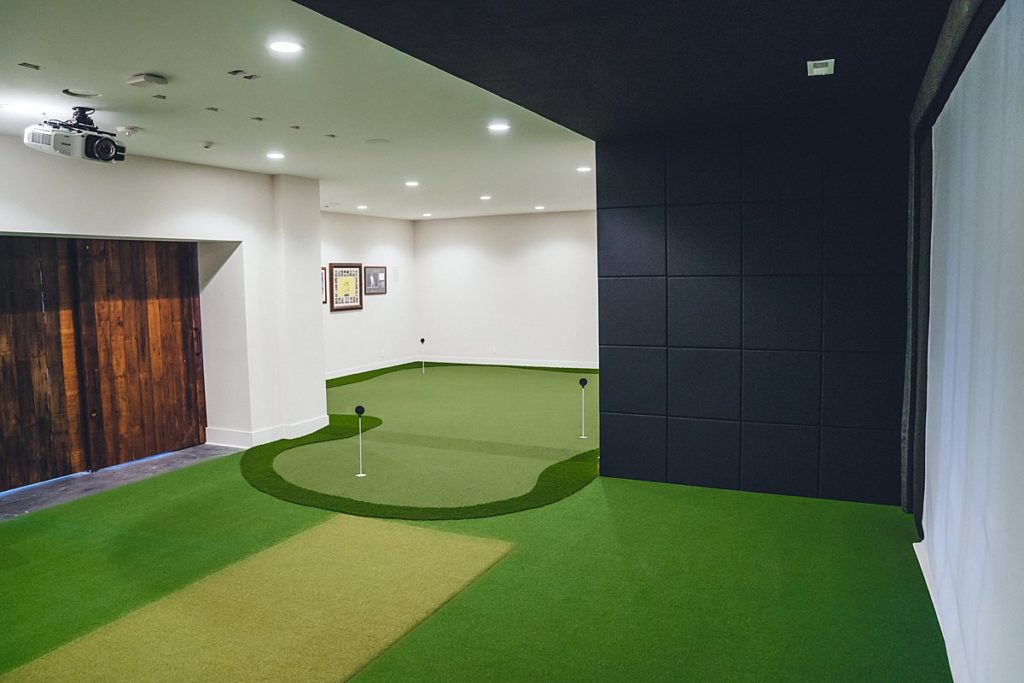 We can also add chipping circles to any of these building options and/or undulation in order to create breaking putts, or you may prefer to have a green that is flat for all straight putts. We have also built indoor putting greens in conjunction with a golf simulation space. This is the ultimate indoor practice setup!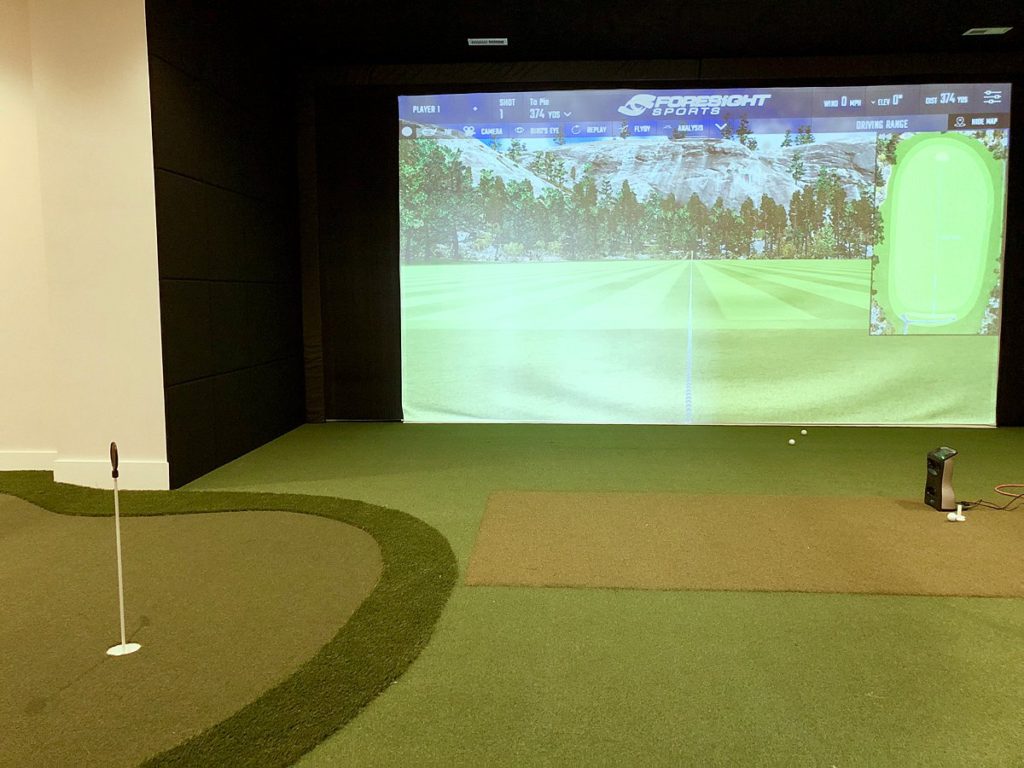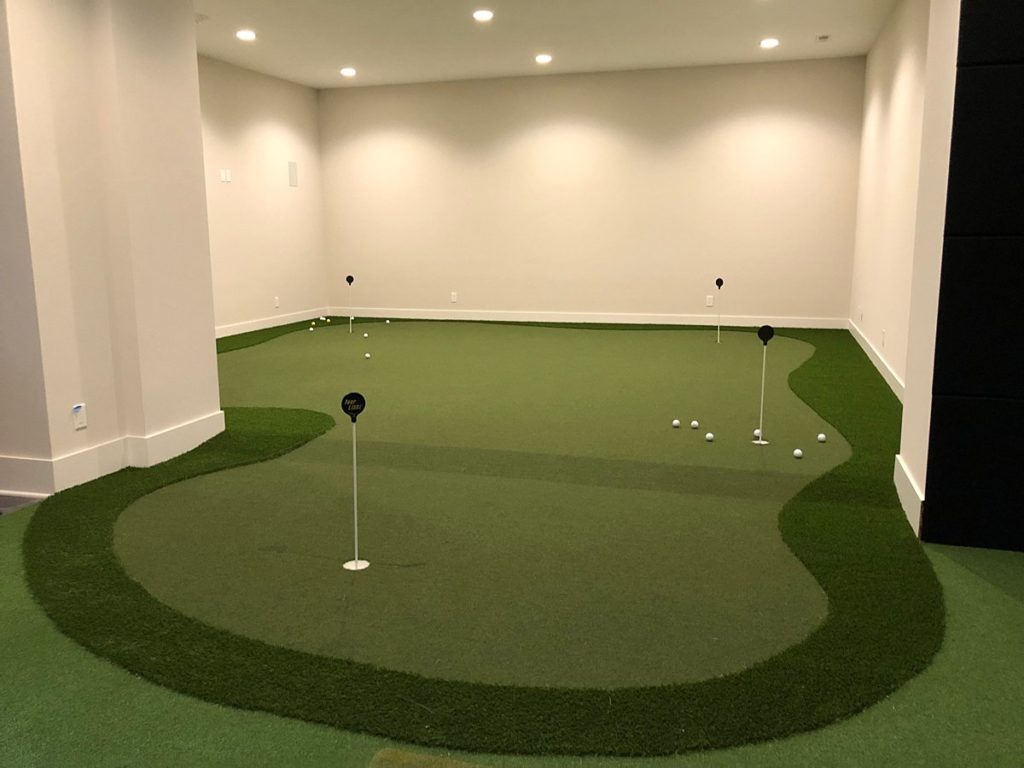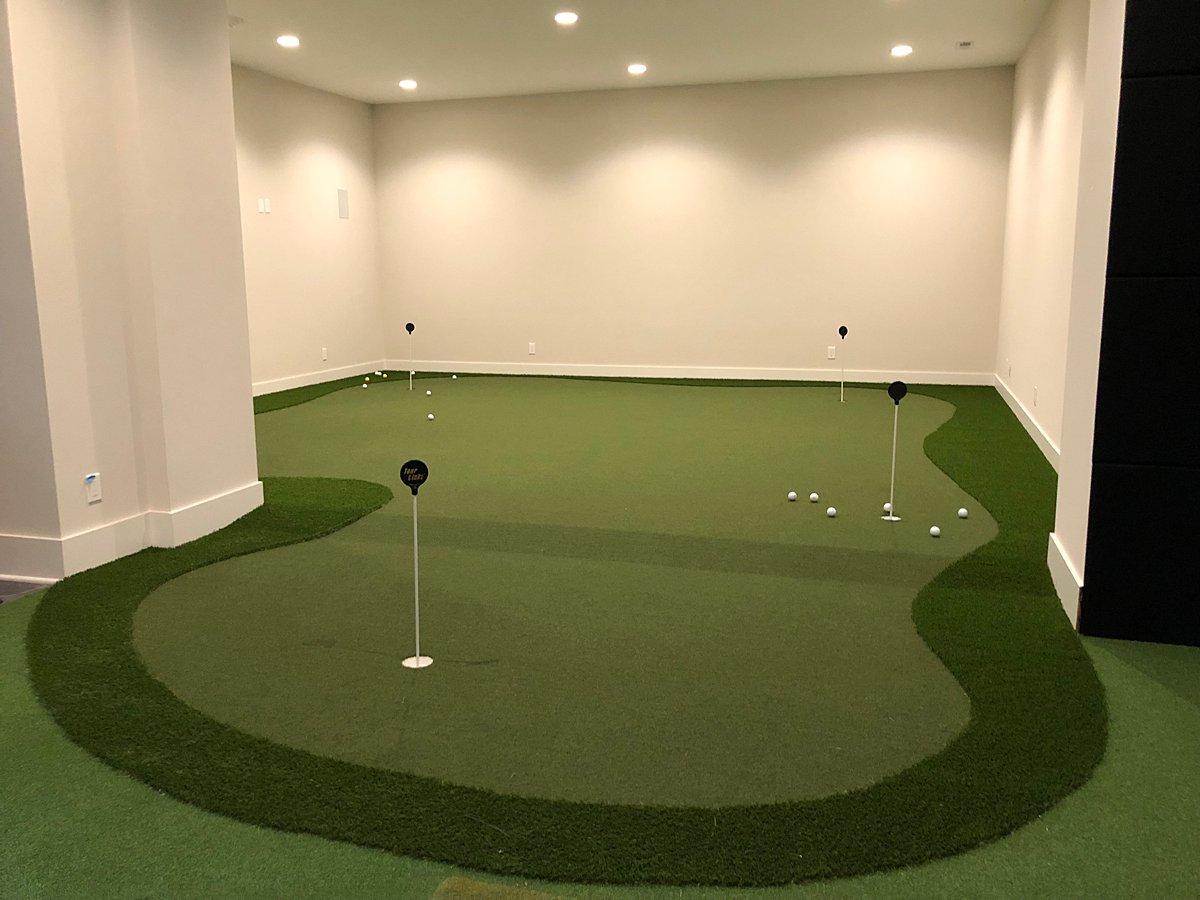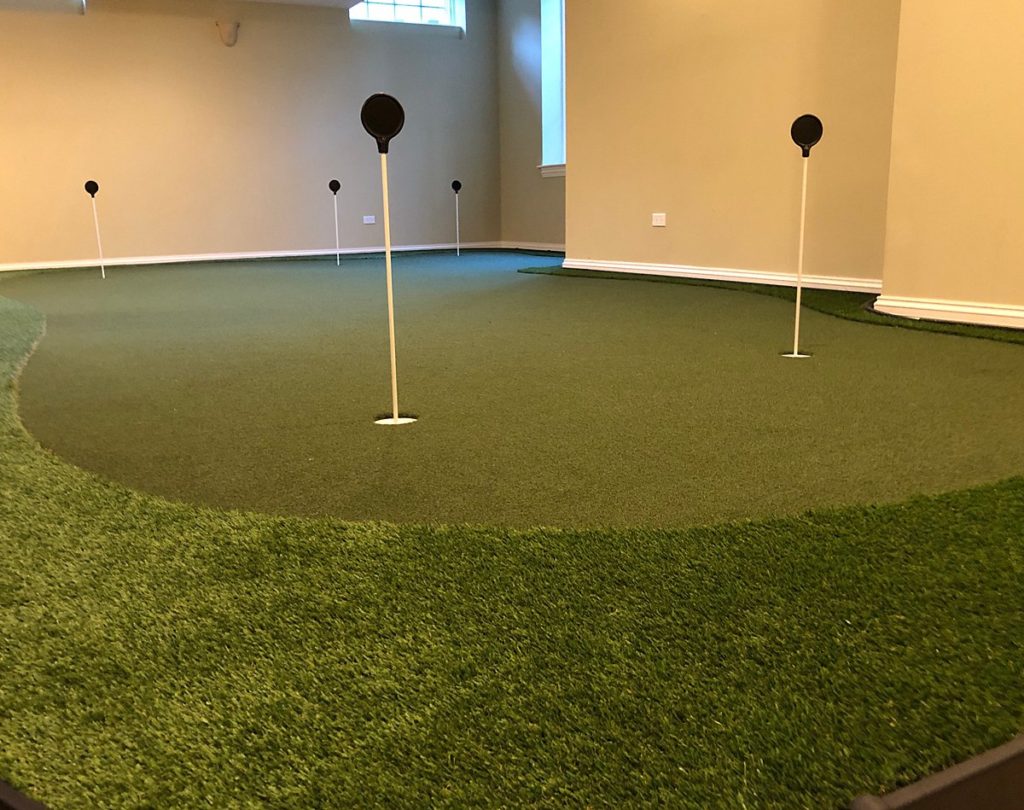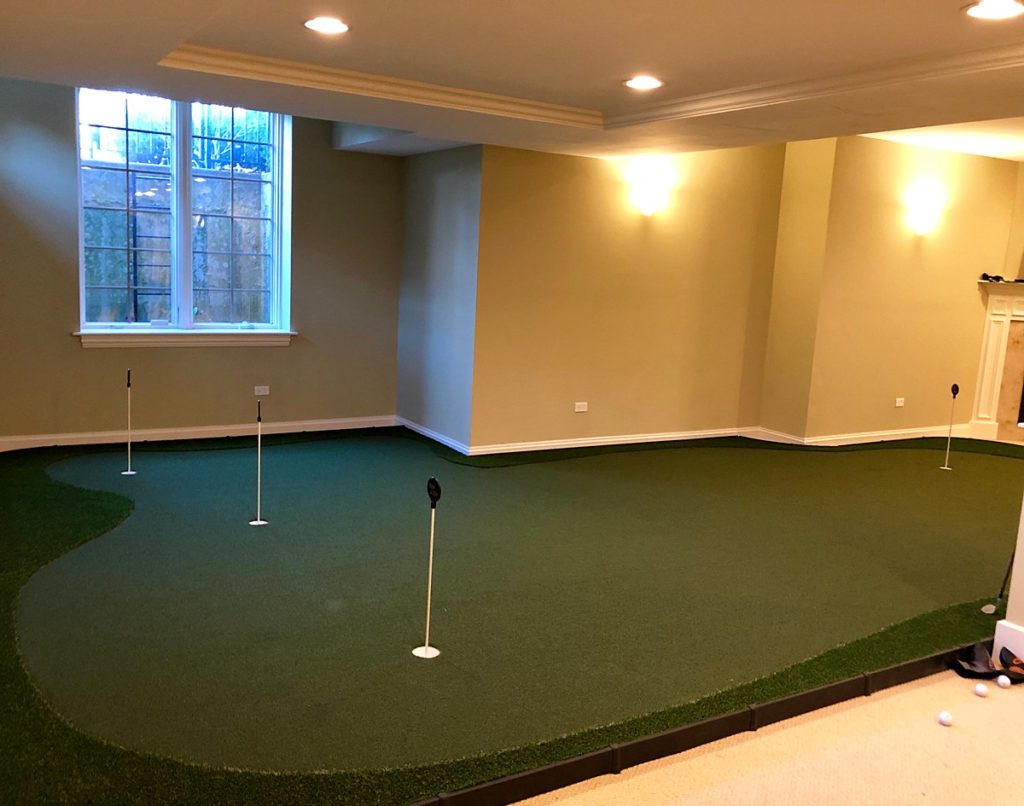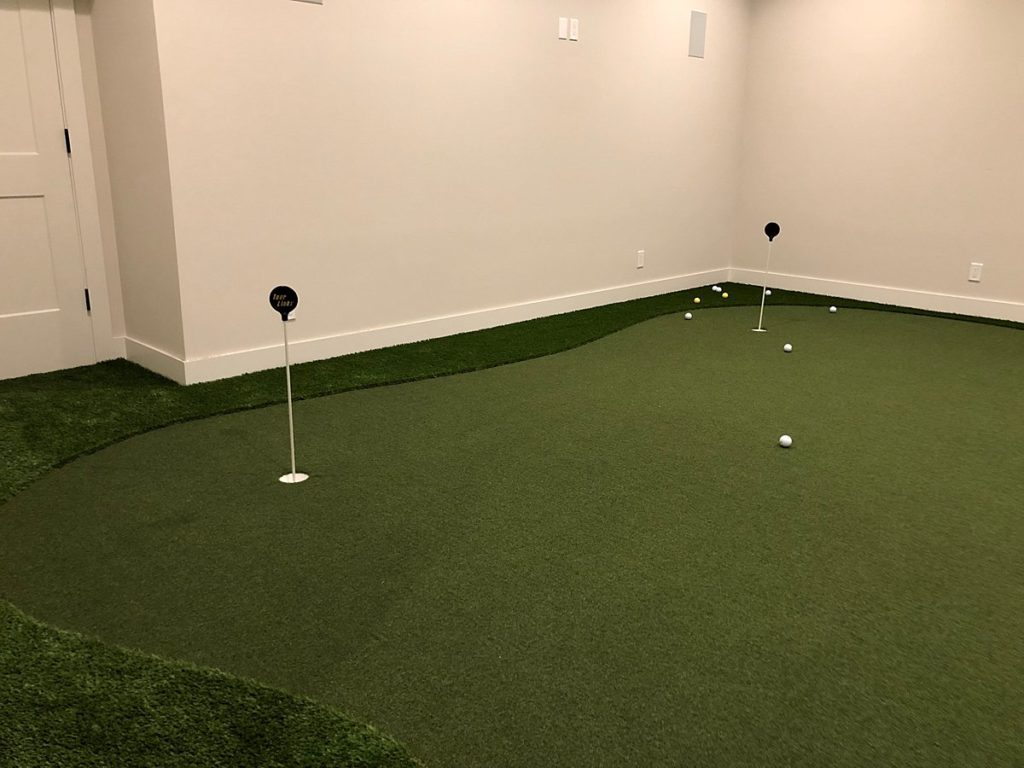 Let Brian, our PGA Professional, design and customize the best indoor putting green for your practice needs. It's the perfect addition to your home and something the whole family will enjoy!